---
1/3 FUNDING AVAILABLE!!

The Government of the Northwest Territories has created a funding program to assist in the initial cost of your solar syatem. The Program will assist for up to 1/3 the cost of your Residencial/Buisness or Community system.

---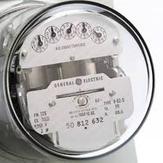 Use your alternative energy system to reduce your power bill!
Northland Utilities and the Power Corporation have approved a need metering program available to all residents.
Please contact your utility or NWT Solar Solutions Ltd. for more information.

---
---